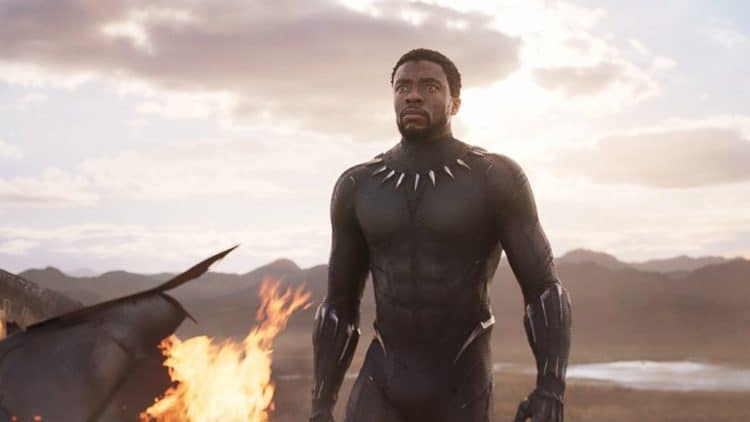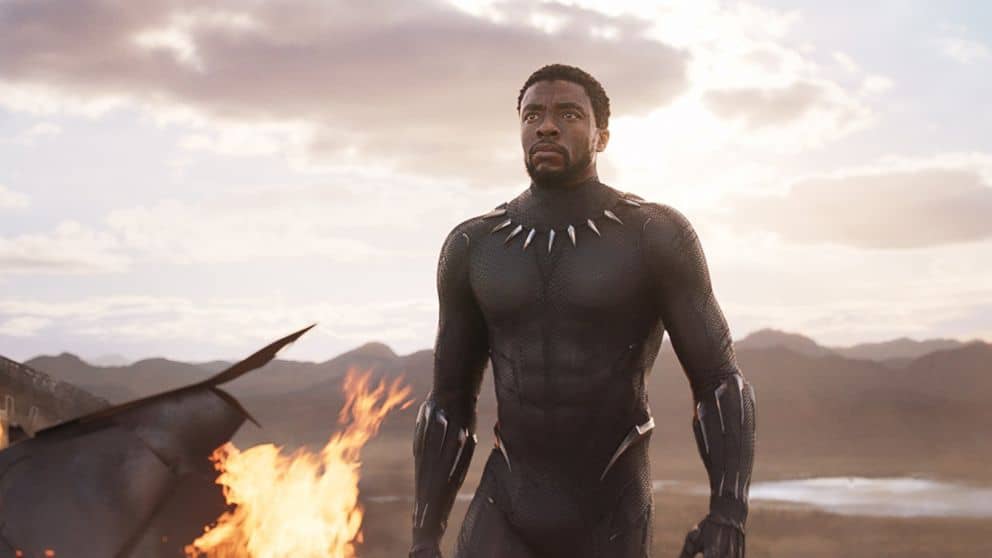 Actors tend to get older just like everyone else. After a long life and a long history in the business, many of those that seek to entertain and light up the lives of so many are bound to pass on just like any other human being. But Chadwick Boseman was still relatively young, and as anyone could attest to, his untimely passing comes as a serious shock to the system that no one was ready to face. Having battled with colon cancer for some time before his passing, it's fair to say that Chadwick kept things under wraps so well that this news was like a slap to the senses when he passed on due to complications, leaving a great many people stunned as they struggled to understand just what had brought him down. As it's already been released, Boseman had been dealing with this condition for some time, and had somehow, impressively so even, managed to keep this matter to himself and a few that could be trusted with the news. Even more impressive though, he continued to work as much as he possibly could during the fight with cancer, which is a testament to his dedication and inner strength when it came to getting the job done. It's easy to think that many people might have quietly withdrawn from the spotlight or even found a way to explain their absence, but Chadwick was still working, and he was still giving the fans what they wanted. It's very likely that some folks saw a noted difference in the actor throughout the process, as cancer isn't a condition that allows a person to hide their ailment that easily. But somehow Chadwick still did what he was best at, entertaining the masses and creating inspiration wherever he went.
It's evident from his life that Boseman was never afraid to stand up and make his voice be heard, as it does appear that he lost a job on a daytime soap opera for this, relinquishing a part that would eventually go to Michael B. Jordan. But as anyone might guess this also made him more noticeable in other ways since the role he played in 42, the story of pro baseball player Jackie Robinson, was one that many people are more than willing to talk about since he brought to life an American legend that is still inspirational to a great many people. Obviously the movie was a bit glamorized here and there with certain facts being changed about for the sake of the movie, but that doesn't take anything away from the fact that Boseman put in a stupendous performance that was every bit as inspirational as it needed to be. Chadwick had his moments when his performance wasn't enough to bring a movie up from the slightly lethargic tone it had developed, as people might still argue over 21 Bridges, but it's still worth noting that his parts are solid and that no matter the movie he did what he could in order to make people believe in his cause. In Draft Day, opposite Kevin Costner, Chadwick played the role of Vontae Mack, a young football player that was doing his best to get drafted into the NFL and to attract the notice of the Cleveland Browns GM Sonny Weaver, played by Costner, to sway his decision. The movie wasn't as well-received as it could have been, but the point was driven home as to just how tens the process of the NFL draft can be, and Boseman made it clear how much emotion can be packed into this event.
One of the top roles that he'll likely be remembered for the most, and with good reason, is that of T'Challa, the Black Panther since without question people are going to glorify this role for many years to come, and for good reason. Not only was T'Challa the first black superhero, but his representation on the big screen, first during Captain America: Civil War, and then in his own movie, excited fans in a way that was easy to notice and wasn't all that surprising. As a cultural event, the release of Black Panther was something that people had been waiting years for, and his first appearance caused a massive stir within the fanbase that still has people just a bit split when it comes to their reactions since many will point out that Blade preceded the Black Panther to the big screen by close to two decades couple. Of course in the fervor, a lot of people tended to forget this and the celebration of a black superhero was enough to drown out any dissent as Boseman did bring the character to life in a big way.
I won't end by saying "Wakanda forever" as many have already stated, but I will say that Chadwick's passing is a great loss to Hollywood, as he was still too young and should have easily had many years ahead of him to continue to cement his legacy. But as it's been proven, being human comes with certain conditions, and sometimes we don't get to choose the end we want. With great respect, we say goodbye to a rising legend and a talented star. Rest in peace sir, you'll be missed.