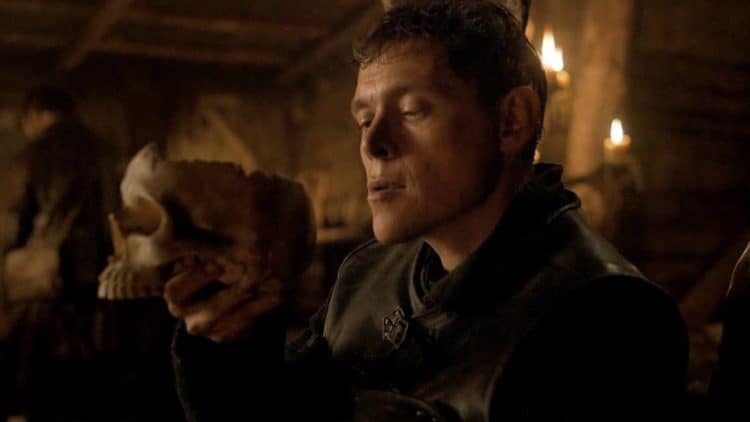 Burn Gorman is the type of actor who you may not know by name, but you definitely know his face. He made his on screen debut in 1998 in the TV series, Coronation Street. He has been fortunate to land consistent roles ever since and that this point, he's definitely been in something you've seen (and enjoyed). Throughout his career, Burn has gotten a reputation for playing 'the weird guy' and he's fully embraced it. He is best-known for appearing in a wide variety of movies and shows and he gotten the chance to work with some of the biggest names in the business. Continue reading for 10 things you didn't know about Burn Gorman.
1. He Is An Indie Film Fan
Many actors like working on main stream productions because they pay and exposure tend to be better than smaller independent projects. However, Burn is a fan of indie films and he has lots of respect for the directors. He says, "for anyone who makes a film of any type, from iPhone upwards to 35mm, it's a fantastic achievement and I absolutely support that."
2. He Was Born In California
People tend to assume that Burn is a British actor because he grew up in London and has a British accent, but he was actually born in Hollywood, California. His father was a linguistics professor at UCLA. When Burn was around 7-years-old, he and his family relocated to London. While there he developed an interest in acting and was trained in the UK. He currently lives in the Los Angeles area.
3. He Loves Learning New Things
Some people eventually reach points in their careers where they feel like there's nothing else they could possibly learn. Burn, on the other hand, has no desire to ever reach such a point. He enjoys learning new things and knows that there is always an opportunity to learn something new no matter how long you've been doing something.
4. He Doesn't Think Of The Characters He Plays As Villains
Burn is most commonly associated with playing villain type characters, but that's not how he chooses to see it. He says, "I never see the characters I play as villains, as in real life, if someone is morally questionable they always think they're doing the right thing." This perspective is likely one of the things that allows Burn to play his characters with so much depth.
5. He Is A Talented Musician
Acting is what has earned Burn the big bucks, but it's certainly not his only creative outlet. He loves music and is also a musician who has performed at venues all over the world. Burn typically performs under the stage name B.B Burn. He is a very talented beatboxer and was once crowned the Human Beatbox Champion by BBC 1Xtra.
6. He Was Raised On A Commune
Burn's upbringing was a little on the unusual side. His parents lived what most would consider an alternative lifestyle. When Burn was a child, his family sold their home and all of their possessions and moved to a commune where they lived for much of his childhood.
7. He Is A Father
Burn isn't the type of actor who likes to share every detail of his personal life with the world. In fact, he's almost the complete opposite. However, we do know that Burn is the father of three children with Sarah Beard. There are conflicting reports as to whether or not Burn and Sarah are still married.
8. He Has Been In Video Games
Live action work is what Burn is famous for, but his voice has also been an asset to him in his career as well. In fact, gamers may recognize the sound of his voice from a couple of games. He has appeared in two video games: Risen in 2009 and Star Wars: The Old Republic in 2011.
9. He Studied Acting At Manchester Metropolitan University
Burn is definitely a natural talent when it comes to acting, but he's also put in a lot of time to hone his craft. He is formally trained and studied acting at Manchester Metropolitan University. The school boasts a long list of notable alumni including Julie Walters and Steve Googan.
10. He Loves Art
As a creative person himself, Burn has lots of respect and admiration for the work of other creative people. He is a big art lover who enjoys looking at art and seems to have a special interest in vibrant paintings and street art. Sometimes he shares his favorite pieces with his followers on Instagram.