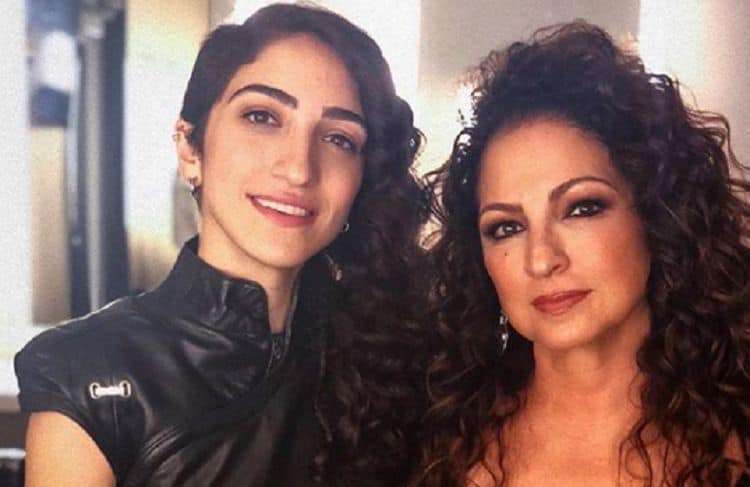 Emily Estefan is the child her parents never thought they'd have. She's a light in their lives, and she's a musical talent just like her mother. She's the daughter of famed singer Gloria Estefan and her husband, Emilio Estefan, and she's been making her own path in the music industry for some time now. It seems many people fail to recognize her name as it is linked with that of her mother's, but we kind of appreciate that. She doesn't need nepotism to get her where she's headed. She's got the talent to do that on her own. However, we still want to get to know more about her.
1. She's Young
Emily Estefan is still quite young. She was born on December 5, 1994, which officially makes her 25 at the time this article is published. She will celebrate her 26th birthday at the end of the 2020 year – a year everyone is going to celebrate saying goodbye to.
2. Her Parents Didn't Know They'd Ever Have Her
Her mother and father did not know that they would ever have her. Gloria Estefan was involved in a tragic accident on her tour bus four years prior to her birth. Her injuries were severe, and her medical team told her that one of the issues she then faced was the fact that her injuries would prevent her from ever becoming pregnant.
3. She's Athletic
She's not just musically inclined like her own mother. She's good at sports, too. She's especially adept when it comes to playing basketball. She played regularly when she attended the Miami Country Day School growing up. She might have enjoyed this a lot, but it wasn't her end game or career focus when she had the option.
4. She Went to College
Following the end of her primary education, she went to college. She didn't stick around Miami, however. She took off and went to Boston to attend the Berklee College of Music, a school where many a famed singers and songwriters have gone. She did well there, and she's clearly making her mark in the music industry as a result.
5. She's Openly Lesbian
She does not, nor has she, hidden her sexuality from her fans or her family. She's openly lesbian, and she's involved in a long-term relationship with a woman by the name of Gemeny Hernandez. Her parents are very supportive of their daughter, and they all consider themselves LGBTQ advocates in every aspect of their lives.
6. She Considers Her Music Fusion
She's not one thing or another. She's got more than one style, and that makes her consider her music a form of fusion. It's a little of this mixed with a little of that and fused with some of that, and it works so well for her. Not many singers could make that happen and make it work in a successful manner quite like Emily Estefan, but she also doesn't seem to care if anyone likes her music or not – she loves it, and that's what counts.
7. She's a Role Model
She doesn't love the label so much as she likes the idea of being responsible. She loves that and takes that very seriously. She wants to provide a place where people can look up to her and take things from her that have a positive impact on the world. If she is going to be a role model to even one person, she'd like them to know that she is her best self. She'd like them to see her being a servant to humanity and being a leader.
8. She Loves to Learn
My grandmother is a wise woman who has lived on this earth for more than a century. She's as sharp as ever and as wise and active as ever, and she always says this as she takes yet another course or joins another club: You are never too old to learn, and a lack of curiosity will never serve you. Emily Estefan uses the same general rule of thumb; you can learn something new every single day, and you should. You should never stop learning and applying what you learn to everything you do when you have that chance.
9. She's Private
We imagine it's not easy growing up the daughter of some of the most famous people in the music industry, but she's done so with grace. She is someone who knows what the public wants, she loves her fans and appreciates them endlessly, but she is still able to maintain a semblance of her own privacy in life. That's so important, and we always respect that.
10. She's So Much Like Her Mother
Sure, Gloria Estefan is a pop singer and her daughter is not, but they look so much alike. They have the same energy and the same level of talent, and they bear such a strikingly resemblance to one another in so many ways. We know every daughter is slightly resigned when it comes to realizing just how much she is like her mother (because we all know we swore up and down in our teenage years we absolutely would never be like our moms), but we also know that it's actually really cool to realize just how much like her you really are as you age. Moms are definitely cool.