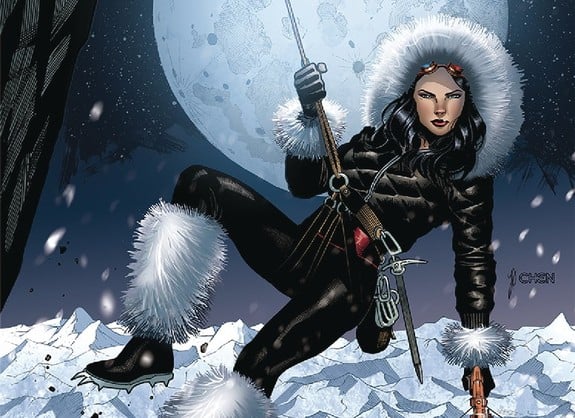 Zenescope Entertainment is known for publishing graphic novels and comic books. The company was co-founded in 2005 by Ralph Tedesco and Joe Brusha. It's headquarters are in Horsham, Pennsylvania. Zenescope publishes fantasy, action and horror titles. The company also publishes education and all age titles under Silver Dragon, their imprint. To develop content, Zenescope partners with companies like 'History and Discovery Channel'. Ralph Tedesco and Joe Brusha came together to write and create screenplays after discovering that graphic novels and comic books followed similar process.
Brusha who is an avid reader of comic books, believed that graphic novels and comic books would be part of America's mainstream. They then began writing and putting together characters for 'Grimm Fairy Tales'. The first issue was published in June 2015. They later collaborated with writer Raven Gregory to work on the 'Return to Wonderland' series. The series were released in 2007. Here are facts you don't know about Zenescope Entertainment:
Adaptations of Original Titles
Zenescope original work includes: The Piper, Wonderland and Grimm Fairy Tales. In 2011, Mandalay Vision acquired the 'The Piper' film rights together with Adam Alleca to modify it for the screen. Mandalay Vision was founded in 1995. It's a film production company based in America. 'The Piper' was unveiled in 2007. The film is about a high school student who attempts to kill his teachers and classmates. Lionsgate Television acquired 'Wonderland' series rights in July 2012.
Brian Robins served as the executive producer while Tedesco and Brusha served as co-executive producers. In 2011, Tedesco and Brusha met with director Jon Schnapp and partnered to develop the 'Grimm Fairy Tales'. In March 2012, the trio organized a kickstarter fundraiser aimed at funding the pilot of the 'Grimm Fairy Tales'. The funding goal was achieved and production began. The production featured Chris Hardwick (Nerdist) and Lena Heady (Game of Thrones, 300) among other actors. Since October 2012, Zenescope has hosted screenings of the pilot to their fans.
Partnered With History Channel
Zenescope collaborated with the 'History Channel' in October 2012 to release two volumes of graphic novels. Again in July 2013, Zenescope collaborated with the 'History Channel' to develop the free vikings which was a comic give away.
Licences Properties
Apart from their original titles, the company also publishes and creates licensed materials for various clients such as 'Discovery and History Channel' . In June 2010, Zenescope began publishing the Charmed series and picked up from where the television series had left. Graphic novels based on 'Final Destination' for 'New Line Cinema' and 'Se7en' are among the company's other adaptations of licences material.
New Releases
In February 2018, the company plans to launch two new series: Peek-A-Boo and Philadelphia Superhero series, The Musketeers.
Van Helsing TV Series
Van Helsing is based on Helsing by Zenescope Entertainment. It's a dark fantasy horror drama that debuted on 23rd September 2026. It premiered on 'Syfy' in America. The series had been planned to premiere on 'Super Channel' in Canada but it never happened because the channel was bankrupt. Instead, the series debuted on 23rd December 2016 on Netflix.