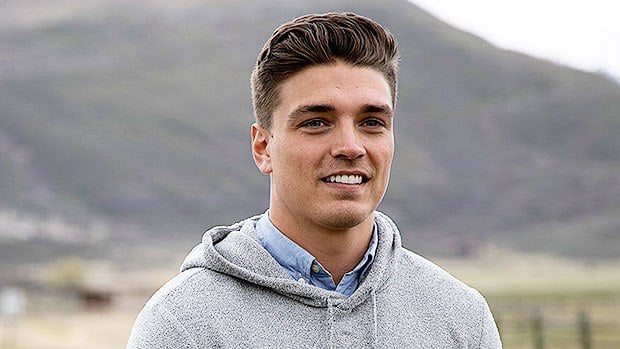 If you recognize this guy, then you've been watching the Bachelorette and the Bachelor reality shows. He has been a contestant and appeared in a few different Bachelor shows and he is one of the most popular contestants to appear. His name is Dean Unglert and he is a 26 year old heart throb from Aspen, Colorado, now living in Los Angeles. Unglert's parents are Harold and Debra, however, his mother sadly passed away in 2006 from cancer. He is not the only child, but one of three kids in the family, His older brother is Ross, 31, and his sister is Skye, 28. Unglert graduated from the University of Colorado with a B.S. in Business Administration and Management, and he has been on the prowl for finding his true love and settle down. You might know who this Bachelor contestant is, but here are ten things you didn't know about Dean Unglert.
1. Used to be a bad boy
Before Unglert became legally able to drink alcohol, he had a run-in with the law. Unglert was caught with a fake ID and alcohol possession when trying to use his fake ID to get into a bar. He got belligerent with the bouncer and the cops were called. Unglert left the scene, but apparently returned to give the bouncer a few more choice words, along with the middle finger. No charges were pressed, and hopefully those days are behind him.
2. What he does for a living
Currently Dean works helping tech companies in their hiring process. The name of the company he works for is StartupTAP, and he uses his people skills to get down to business and find out who would be right or wrong for a job. His degree in business, and especially management, I'm sure comes in handy for a position like this.
3. Made a controversial comment on The Bachelorette
Unglert made one of those "oops" comments that didn't sit right with a lot of people, including the fans of The Bachelorette show. On the After the Final Rose episode, Unglert was so excited about his relationship with Rachel Lindsay that he just had to get it out how he felt, and what he felt, and what he blurted out that landed him in a bit of hot water – so-to-speak, was "I've ready to go black and I'm never going back." He didn't mean anything derogatory by it, and Lindsay claims it didn't upset her for him to say it, but the fans thought otherwise – that it was distasteful.
4. There may be a strained relationship between Unglert and his dad?
Unglert didn't talk about his dad much when he was a contestant on the reality TV series, The Bachelorette. When it came time to schedule the hometown meetings, which are always a big event on the show, Rachel Lindsay was told that she wouldn't get to see a good nucleus of a family going to his home. He describes his dad as eccentric, and viewers got a taste of what Unglert was meaning when on the aired episode, Unglert's was caught yelling about how his son "lives in the past." Not much is known about his father, but it appears there is a strained relationship between the two of them.
5. Three things he needs in a relationship
When Unglert looks for a girl and relationship, he says that he basically needs someone who does three things: First, help him make decisions since he is admittedly very indecisive. Second, he needs someone who is adventurous, because apparently he is. And thirdly, he needs someone who has a lot of personality. Unglert lets his personality shine, and he wants someone who can match his outgoingness.
6. Did not impress the fans on Bachelor in Paradise
When Unglert appeared on Bachelor in Paradise, he says that he admits he did not make a good impression on the viewers. On the show, he was involved in a catastrophic love triangle and is still living it down, but he believes, and hopes that he will change the viewers' minds about him when they watch The Bachelor Winter Games.Â
7. What's the best thing a date could do for him?
Unglert loves to laugh and have fun, that's no secret, if you have ever watched him on the reality TV series, or follow him on Instagram. He's a big cut-up and big kid at heart, and when asked what the perfect date would be like, Unglert replied that the best thing a date could do for him would be to keep him laughing all night long.
8. No stranger to tattoos
If you've happened to catch Unglert shirtless in an Instagram pic or on any of the Bachelor shows, then you know that he is not stranger to tattoos. Unglert says that he has six total. He has his mom's initials on his chest, some artwork on his back, along with his friend's initials on his back, "Righteous" on his inner hip, "Latin" on hip, and "Triforce" on his inner arm. Not every girl is a fan of tattoos, but you have to give the guy credit for getting his mom's initials anywhere on his body. That's not something just any guy would do.
9. His Instagram is full of his travel and adventurous pics
If you follow Unglert on Instagram, then you know his social site is full of pics of his adventurous life. He is always on the go, traveling here and there, and living life to its fullest. He loves to show off his adventurous lifestyle, including one of him standing above a pool and gazing out over the beautiful blue ocean in Thailand.
10. He's got skills – people skills that is
Unglert loves seeking out new talent for business start-ups and companies. He's got a great sense of humor and loves to have fun, but when it comes to finding the best people for a new business idea or company, he's all business when it really matters. Unglert has skills – people skills. He's got the knack for reading people and honing in on their skills, a talent to see where they would fit in with his company.