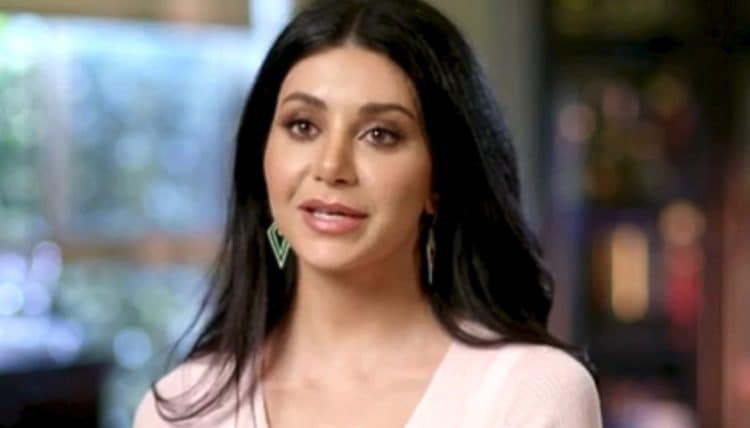 We keep hearing that you have to kiss many frogs before finding your Prince Charming and sometimes your lips might end up losing their lusciousness by the time he arrives. Well, patience pays and whatever is meant to be, will be. Martha has been single for a long time, and she continues seeking for her soulmate through the Married at First Sight Show. She has had to learn what could be keeping her from marriage and began working on it. Apart from her being in the media for her beauty and looking like Kim Kardashian, she underwent a traumatic experience in her life as revealed below, along with other facts.
1. Martha is a freelance makeup artist
Martha's mother beauty tip was that the higher the ponytail, the higher the class and maybe that is what inspired her to be a beautician. Martha is a freelance make-up artist who specializes in special occasions such as weddings, as well as formal occasions. Though freelance, she is based in Sydney Australia.
2. Martha learned to walk again after a tragic car accident
At 16, Martha and her 19-year-old cousin George went on a joy ride. George, who was driving, was sober but that did not stop the car from hitting a tree, leading to the loss of George's life. Martha herself was lucky to be alive when an hour and a half later, she was freed using the jaws of life as she recounted her ordeal. The accident left her unable to walk, but after several operations, she regained her mobility.
3. Martha has had cosmetic surgery
Martha takes her beauty regime seriously and in her wedding vows to Michael, she expressed her desire for him to join her in her weekly face masks. Apart from face masks, she has undergone cosmetic surgery that involved Botox, fillers, and rhinoplasty. Martha also admitted to having her breasts done but claimed did not have lip fillers although her social media photos showed her lips had undergone quite a transformation. Martha disclosed that when she has children, she will have more plastic surgery.
4. She feared that Michael was too young for her
Martha noticed that Michael looked so healthy and she admired his glowing skin and presence. On their wedding day, she was afraid to ask Michael about his age because she thought she was ten years her junior. Her friends did not make it easier when they teased her that they looked like a mother and son. She, therefore, was relieved when he learned he was 27 years old.
5. Martha defended Ines who received public backlash
Ines Basic, a cast of the Married at First Sight show where Martha also stars, was branded a bride from hell as fans gave her a backlash when she expressed her disgust for her husband's eyebrow ring. Martha, who has been her friend since the first episode of season six was quick to defend her saying she is an outspoken person who tells it like it is. Martha continued to describe her as the most caring, sweetest and beautiful girl.
6. Martha has never disclosed her ex-boyfriends
Despite being active on social media and posting wild pictures, Martha has maintained her past love life a secret by not officially revealing any of her ex-boyfriends. However from the pictures, one can easily conclude that she has had her share of boyfriends before settling into marriage.
7. She lived with her parents until 2018
Most people move out of the house upon hitting legal age but not Martha. She moved out of her parents' home in Melbourne which is more of a "Versace Mansion" last year, to settle in Sydney.
8. She has been single for six years
Martha has struggled to find someone with whom she can strike a genuine connection. She blames her singlehood to being picky and always wanting to be in control. However, that is something she hopes to change as she is willing to improve on herself.
9. Martha's husbands have been older than her
They say age is nothing but a number and it holds for Martha Kalifatidis who was older than her 2018 husband, Samuel Ball. She still is older than her current husband, Michael Brunelli.
10. Her 2018 husband is a fitness model
Of course from the Instagram photos he posts, it is easy to tell that Samuel works out. The six-pack and upper muscles are evidence that he takes his work seriously. So passionate about being fit is he that he won the 2017 WNiF and AEFM Fitness Model Search where apart from featuring on the summer 2017 WNiF magazine's front cover, he was awarded a professional photo portfolio and access to modeling opportunities.